If you're looking for the top London tech events in November, you're in the right place! But, before we go into more detail and look at each of our choice London tech events individually, here's an overview of the shows and expos we're giving our seal of approval to at a glance…
Here are our TOP 12 tech events in November: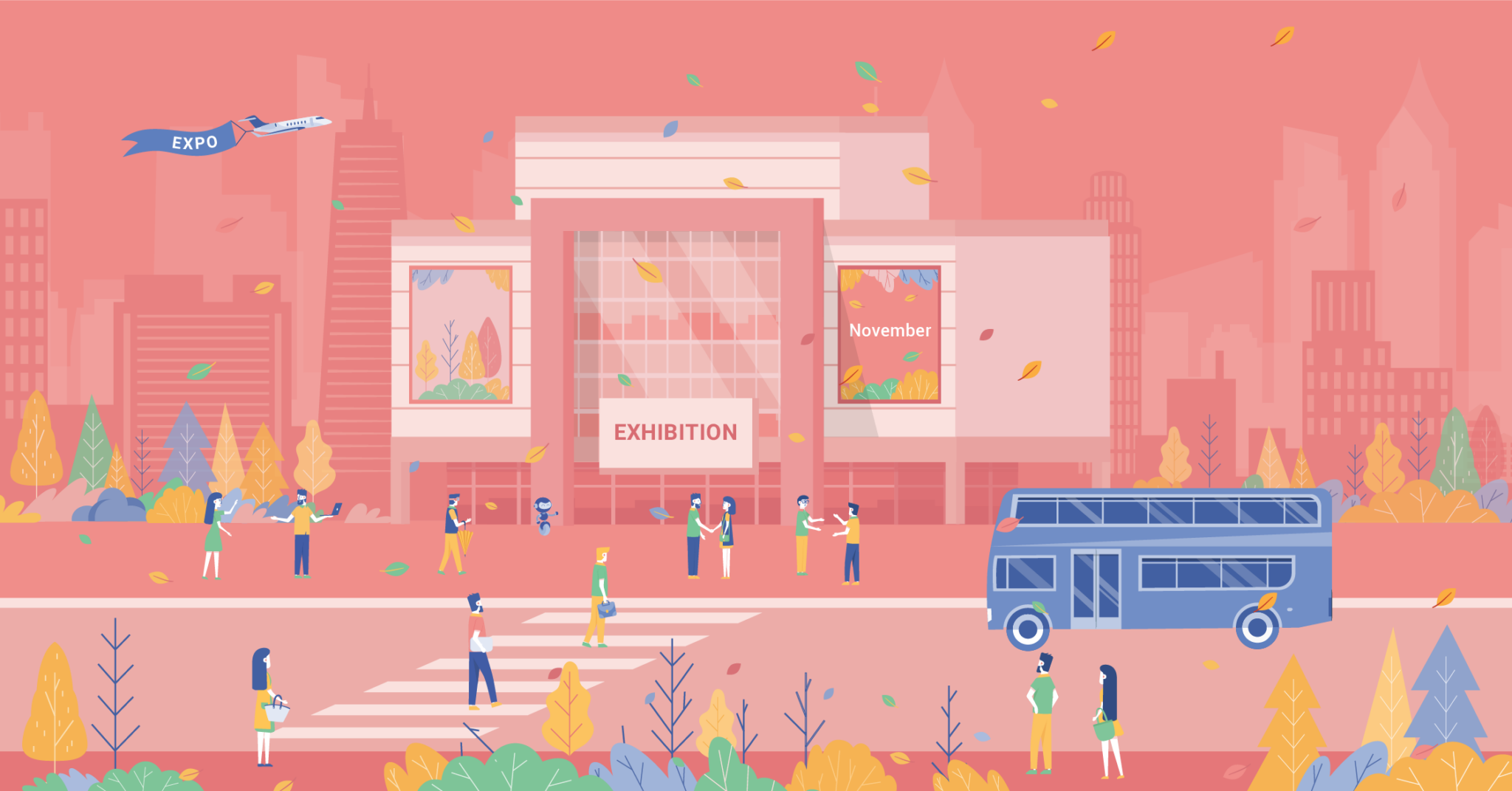 ExCel Events
Several of the top tech events in November in London are taking place at the ExCel London venue. From London tech conferences to the latest innovations and exhibits, ExCel is one of the capital city's leading tech event hubs.
Event Tech Live (Nov 15 – 16)
Event Tech Live is leading the charge this month, with the very meta goal of exhibiting event-related tech at their event. As the only dedicated European event technology-dedicated event, ETL strives to bring professionals in the tech arena closer together through networking and tech talks. Now in its 10th year, this London-born event has been a favourite amongst tech fans for a decade!
The London Business Show (Nov 22 – 23)
With an impressive range of sponsors and exhibitors, the 45th edition of the London Business Show is another one not to miss. This long-running event has been helping startups and SMEs reach their full potential for years by pulling back the curtains on "the secrets of business adaptation and innovation." Boasting "750 exhibitors, 200 inspiring seminars and unmissable masterclasses", the London Business Show offers everything smaller businesses and budding entrepreneurs need to elevate their operations.
Working From Home Live (Nov 22 – 23)
Working from home is the new normal, with 25% of British workers now working a hybrid work week, and 16% working exclusively from home. The Working From Home Live expo celebrates this and explores how employers can keep their WFH employees happy, healthy and efficient. Certain to shape the future of industry, any businesses involved in remote working should find this event appealing.
Retrain Expo (Nov 22 – 23)
Retrain Expo is the "leading event for retraining and upskilling", which is increasingly relevant because we're leading longer working lives, and due to the economical shifts of recent years. A recent study found that one in three adults has expressed a desire to change careers in the next two years, but 70% believe that they don't have the necessary skills to do this, which is where retraining comes in! Now more accessible than ever, retraining and upskilling is a great way to breathe a new lease of life into your career, and the Retrain Expo is the place to learn about it!
Going Global (Nov 22 – 23)
As the go-to event for businesses looking to expand overseas, Going Global Live has all the tools and services that you might need to set up abroad or begin exporting your product. GGL can help you make the necessary connections and navigate the post-Brexit landscape, with some high-profile speakers and interactive masterclasses.
EMEX London (Nov 22 – 23)
EMEX is all about reaching net zero levels of carbon output, achieving a sustainability that is both economical and environmental, and ensuring that your business's energy management systems are everything they can be. Not only is EMEX the place to be if you want to save the planet, it can also save your company money!
B2B Marketing Expo (Nov 29 – 30)
Business to business marketing is a huge industry, one which is continually growing and evolving to meet the changing needs of clients, wherever they exist in the chain of supply. This is precisely why the B2B Marketing Expo enjoys such success. Furthermore, the 2023 iteration of this event is set to be the biggest yet, with more than 6,000 visitors!
Call & Contact Centre Expo (Nov 29 – 30)
Call centres are a staple of customer service, and the Call & Contact Centre Expo is the place to be if you're looking to enhance your client/customer communication technologies. Scheduled to feature talks from industry leaders as well as seminars, debates, technology demonstrations and exhibitions from some of the top customer communication tech companies, the Call & Contact Centre Expo should prove relevant to a broad range of businesses.
LegalEx (Nov 29 – 30)
The ever-changing legal industry employs cutting edge technologies to ensure that it remains progressive and relevant, and the LegalEx show is the home of such tech! With advancements occurring at breakneck speeds, and with emerging technologies being applied to new industries all the time, it can be difficult to keep up. In the words of LegalEx, "law is constantly evolving, so we're helping you evolve with it."
Sales Innovation Expo (Nov 29 – 30)
The Sales Innovation Expo strives to bring inspiration into the world of sales, whilst ensuring that businesses have all of the experience, expertise and services they need to innovate and carry their respective companies into the future. Sure to be a great way to overcome creative block, the Sales Innovation Expo will be chock-full of top keynote speakers, live demos and interactive components.
Olympia Events
The Olympia London venue is playing host to a number of tech events UK enthusiasts and professionals won't want to miss!
Finance Professional Show (Nov 10)
In its 10th year, the Finance Professional Show has a focus on financial suppliers and solutions in the intermediary market. The FPS is guaranteed to have something to offer lenders, whether they're professional or consumer-centred businesses. The carefully-curated programme has been put together to help lenders explore how to better serve their clients, making it a must-attend event for all in the financial services sector!
TechEx London (Nov 30 – Dec 1)
With 700 speakers, 500 exhibitors and 6 co-located events, TechEx London is a broad, wide-reaching tech expo which covers a variety of hot topics such as blockchain developments, AI, IoT, digital transformation, big data analysis and cloud computing. Whatever your interest, come along to TechEx and see how your business might benefit from the incorporation of these cutting edge technologies.
Drop in and say hello!
With such a great range of exhibitions in London November is the time for tech-lovers! From shows which could rival London tech week to practical, interactive masterclasses, there's likely to be something for everyone on our list. Whether you're looking for a premium business outing or top tech events in November London free ticket-holders can enjoy, we can't wait to see you there!
There's clearly lots to see and do for tech enthusiasts in London this November, so get in touch to let us know which of the above events you're most looking forward to. Our team will be on hand in case you have any questions about what we do at Software Planet Group, or in case you just fancy a chat!