Over the last year, Software Planet Group's Ukrainian Meetup events have slowly been gaining momentum, and we have yet to tire of experimenting with new and exciting formats that will hopefully serve to make them even more beneficial to the local student community. This time around, our five-day long "Angular on Fire" event was chock-full of fun and knowledge, as many students dipped their toes into grownup programming for the very first time.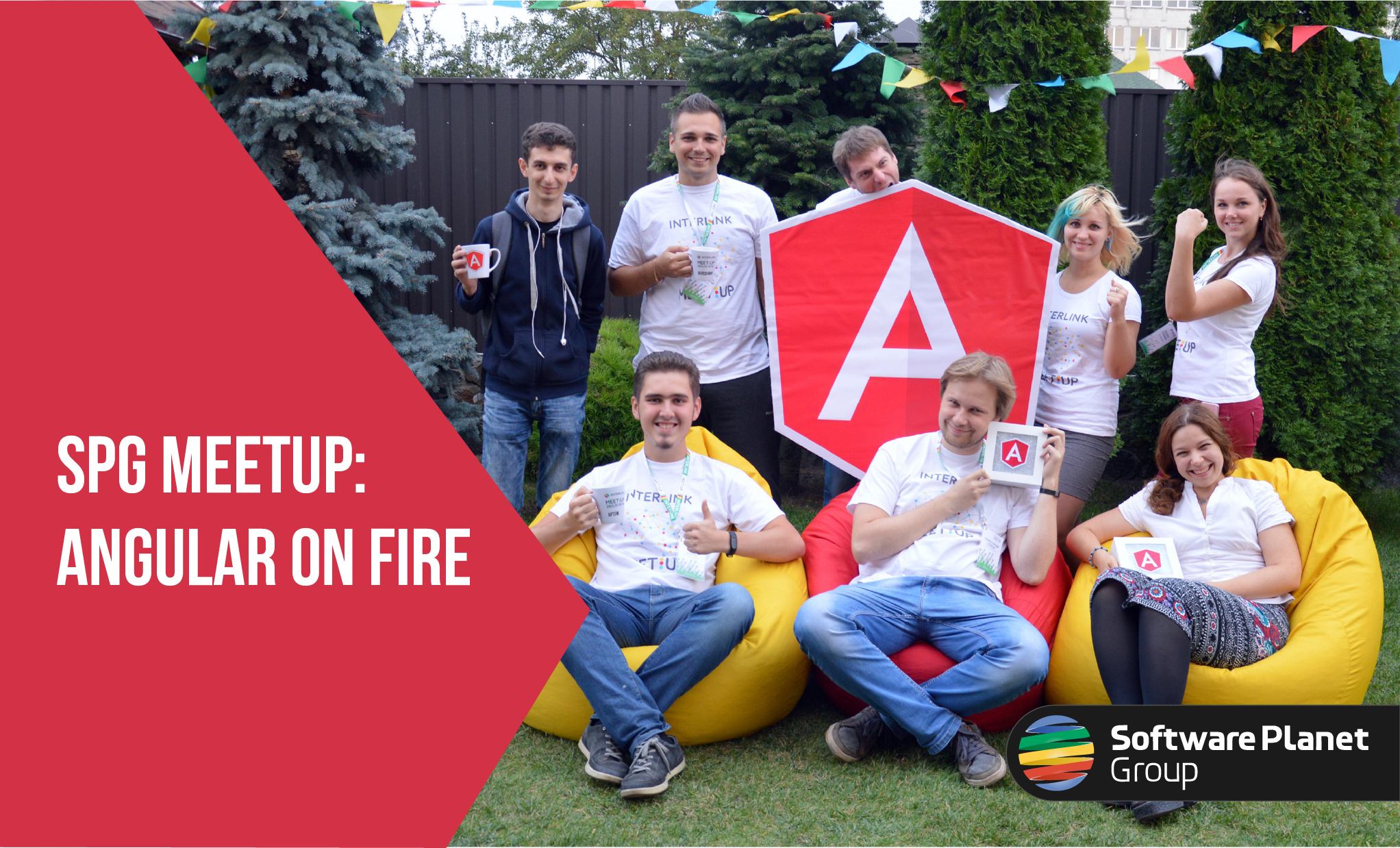 For this Meetup in particular, we tried to combine two different setups: workshop and hackathon. This provided attendees with plenty of useful information, invaluable practice and ample opportunities to spin their ideas into reality. Throughout the event, the main component was teamwork, as students were able to take on their own concepts in groups, with the welcome support of our SPG instructors.
Because communication and a positive work environment are essential to a healthy team spirit, for the first day of our Meetup event, we thought it would be a great idea to get to know one another through an interactive ice breaker. This turned out to be a lot of fun and allowed us to learn all about the skills and strengths of everyone in attendance.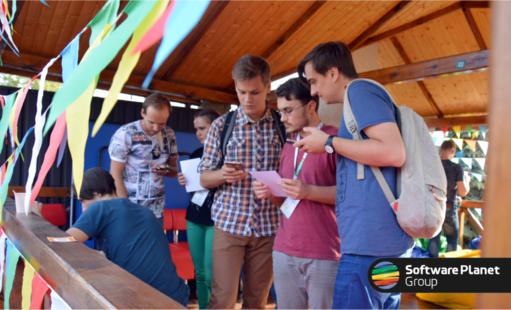 The following day, we put our students' brain power to the test with "Intellectual Football," a game in which teams scored goals by correctly answering questions, practised their communication skills and even learned to express their thoughts in English — with the help of an English language coach, of course ;-).
As the Meetup went on to take a more serious turn, we began developing a simple application in Angular. For convenience, each stage was to be committed into a Git repository, so everyone would have the ability to compare their changes with the original code, and in this way be given the opportunity to correct errors. Connecting GitLab to a Slack workspace also proved extremely useful here.
After using a chat client as an example, thanks to Angular CLI, we were able to build up the application's functionality as a group, and in real time. While each new line of code was explained, our attentive guests repeated the same actions on their laptops. Those who were unable to keep up were then guided by our mentors.
Speaking of which, we simply cannot overemphasise the value of our instructors. By helping our students put their knowledge into practice, they enabled them to dramatically improve their skills — and could it have gone any other way? Troops were led by a powerful coalition of problem solvers, as both former and current SPG interns joined forces to assist participants in creating software components and integrating them into one cohesive application.
In addition to working on the chat client, our guests were divided into five different teams, and everyone was allowed to work on their own ideas for an application. Although we admittedly did not have much time for this, each team was granted the true-to-life experience of trying to balance a programming load when facing a rapidly approaching deadline.
This proved to be a challenge common to all, as in the end, many students found themselves racing to put everything together at the last minute. But regardless of their project's final state, each team undoubtedly gained a unique experience and was able to enrich their knowledge in both Angular and Firebase web applications.
At every Meetup event, we are always impressed by our students' ability to create new and useful tools. Today, however, we would like to pay special tribute to our victorious duo. Together, they built a charity auction solution, and in doing so, were able to use most of the Angular and Firebase features we had discussed throughout the week. Well done!
While we were sad to bid our students farewell, we made sure they understood that everything they had learned and experienced could be taken forward if they so desired, as they alone are the masters of their own futures. In any event, Software Planet Group will be here to continue to equip the future generation.