Our Ukrainian development centre recently took part in a very successful IT Career Day. Even though many of the attending youngsters remained undecided on their future career paths, our trusted mentors were there to share their experiences and give helpful advice. The event gave students a chance to learn all about how to start a career, which direction to take and the common mistakes that should be avoided, and where to look for new
software developer jobs
.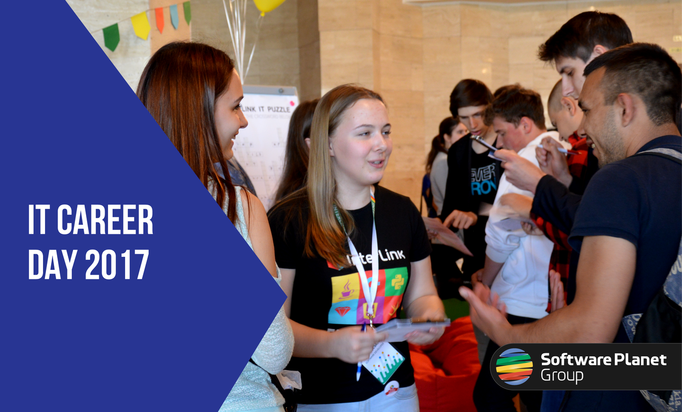 Back in the presentation hall, speakers Igor Ostapenko and Alexander Kotov discussed practical ways to grow in one's career. According to them, the evolving nature of technology means that even if we are equipped with the most recent of technological trends, within just a few years, these may become obsolete. For this reason, our approach to software development must also be flexible and adaptable to change. While building monolithic applications was the standard practice among developers for many years, today this has largely been replaced with microservices. Yet even with the ongoing trend, Kotov and Ostapenko warned, development should always be guided by the needs of a project.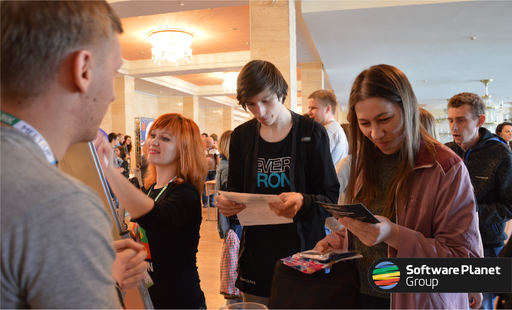 The speakers went on to say that in reality, working with technology amounts to no more than 20 percent of a developer's responsibilities. Surprisingly, this is not the most difficult part of the job either. Some of the greater challenges listed by our mentors include:
Choosing a tech stack
Working with customers
Coordinating teamwork
Adhering to requirement deadlines
Planning work
Developing a user interface
In order to prepare for the changing winds of software development, our speakers encouraged students to focus on the building blocks of technology, as insights gained from data structures in one programming language can easily carry over to another. A fantastic course to help in this regard, they suggested, is Harvard's legendary
Introduction to Computer Science
. When coupled with our expert tips, this gives students a strong foundation to confidently grow in their future careers.
And providing young people with this solid foundation is exactly what IT Career Day is all about! Every year, we strive to capture the interest of our students in new and exciting ways, and this latest event was no different. Apart from taking in the wisdom of our mentors, students were able to test their skills in finding code errors and even participate in a raffle for a chance to win cool prizes :).
Everyone had a great time at IT Career Day. Our stand held the combined the forces of experienced colleagues, with their treasure trove of knowledge, and recent graduates and interns, who possessed fresh memories of the challenges and doubts facing beginners in the IT field. Altogether, we are happy to have answered hundreds of questions and received dozens of applications.