Despite the fact that many businesses are still yet to fully embrace digital technology, we are living in the time of what is widely being hailed the Fourth Industrial Revolution. Rapid advancement in fields such as quantum computing, the Internet of Things, artificial intelligence and nanotechnology are causing disruptive change to virtually every industry, and healthcare is no exception. In fact, as one of the world's largest and most dynamic industries — annual investment soared by as much as 26 percent last year — the healthcare sector is in a prime position to bring us some of the most exciting and life-altering applications. So as the year begins, let's take a look at the healthcare digital transformation trends that are casting light on the future of medicine.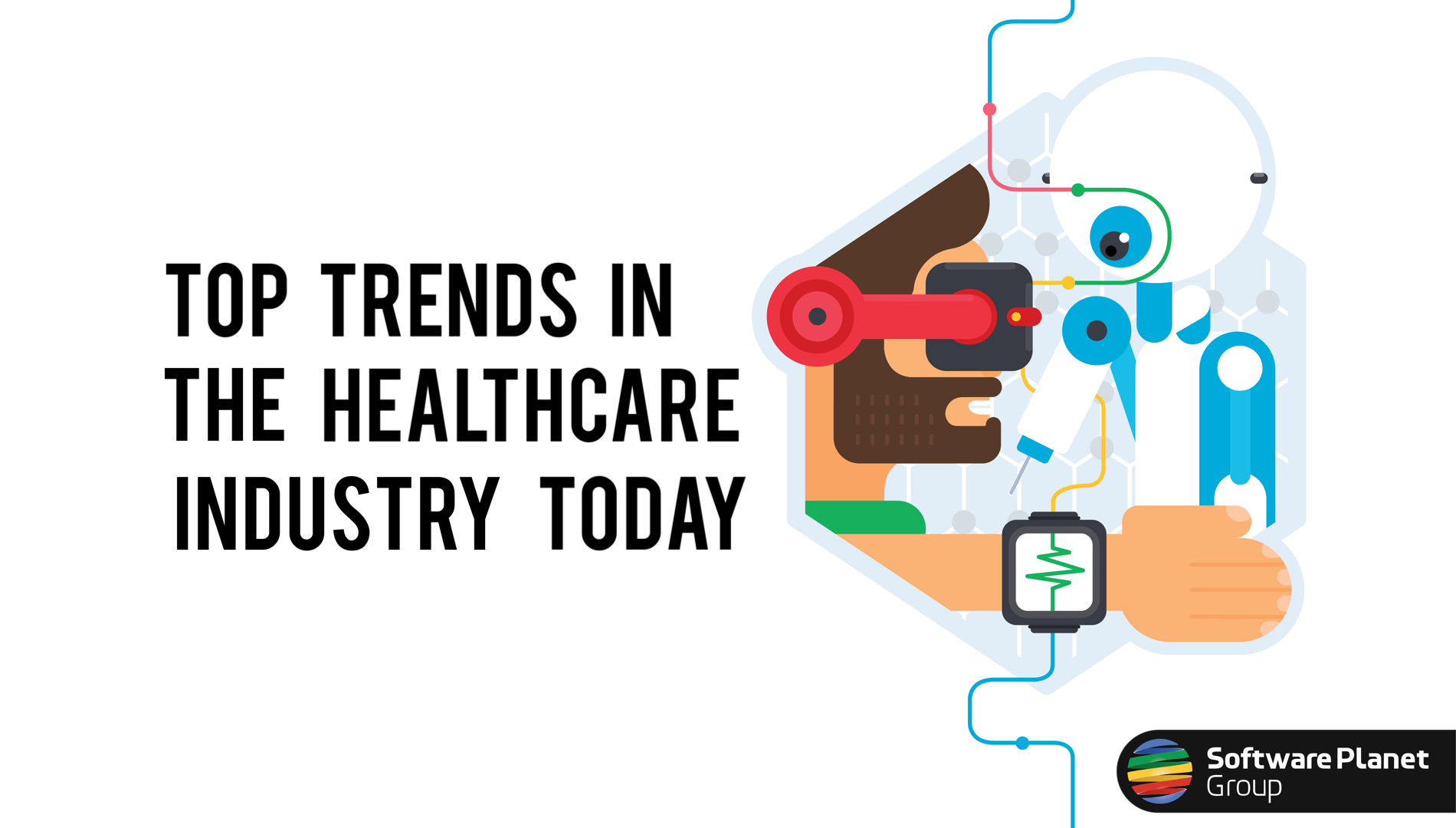 1. Blockchain Healthcare Digital Transformation Trends
Beyond Bitcoin, blockchain technology has opened the doors for a host of other possibilities, and now, with the backing of major tech giants like Microsoft and IBM, new blockchain products are finally on the horizon, including for healthcare.
The overall vision for the blockchain in the healthcare industry pertains to its ability to enable a highly secure common database of health information which respects the duty of confidentiality.
This could in theory be accessed by doctors and health providers regardless of the electronic system being used, thus centralising medical records and the results of clinical trials without ever compromising security.
But though we are clearly years away from any far-reaching blockchain standard, some startups like PokitDok and SimplyVital have already launched their own bids, providing us with a small but welcome glimpse of things to come.
2. Artificial Intelligence
Artificial intelligence is also poised to make considerable inroads into our hospitals this year.
While some are already relying on AI for clinical decision support and disease management, experts believe the technology will also prove extremely beneficial in areas like pathology and diagnostics.
Another interesting trend on the AI front is the increasing prevalence of chatbots. These are still very much in experimental phase, but automated chat interfaces may be used to schedule appointments, give helpful advice in the administering of first aid treatment, and even provide cognitive behavioural therapy for patients who are struggling with anxiety and depression.
3. Big Data & Analytics Healthcare Digital Transformation Trends
These days, Big Data reigns supreme across the digital world, and the healthcare industry is hardly immune to its allure.
In addition to making predictions regarding the health of a patient, potential complications and the possible outcome of a course of treatment, Big Data and Analytics may also be used to measure local patient satisfaction and spot ongoing international trends.
This is further strengthened by the widespread adoption of wearables and mobile solutions around the globe.
4. The Internet of Medical Things
On that note, with the use of smartphones and tablets now surpassing that of personal computers, doctors and nurses are embracing the opportunity to bring basic and preventative health care to our day-to-day existence.
So whether you are already out jogging with a Fitbit to keep track of your daily steps and heartbeat rate, or consulting with your GP over a mobile video call, expect to see more and more similar technologies making their way into the market.
Innovative products like Nokia's Steel HR watch and the Oura ring already provide around-the-clock monitoring of heart rate, sleep patterns and activity levels — and the industry appears to have taken notice. The upcoming Digital Health Technology Show in London is even to be co-located with a major IoT and wearable tech event.
5. Virtual Reality
Finally, hospitals are starting to bet hard on virtual reality (VR) tools like Bravemind and Firsthand, which have shown great potential in managing post-surgical anxiety, helping war veterans overcome PTSD and relieving acute pain. In fact, simply playing VR games has been proven to lower pain levels nearly as effectively as narcotics.
Concurrently, VR is also revolutionising medical education, as virtual models help students to better grasp anatomy, surgery and pharmacology — with an impressive 60 percent increase in retention over traditional teaching methods. Generic Robotics is just one of many companies allowing young doctors to perform operations in a safe AR and VR environment.
Healthcare Digital Transformation Trends and the Future
While the healthcare industry has been somewhat slow to evolve — last year, the NHS was the world's largest purchaser of fax machines — there is no denying that the Fourth Industrial Revolution remains in full swing.
Of course, in the end, we will all be beneficiaries of this sweeping technological change, so if these trends do reveal anything, it is that the future is bright for patients and medical professionals alike.
Vive la révolution.
AI
AR&VR
Big Data
Blockchain
Healthcare
IoT
Technology
Trends