While our eagerness to succeed may sometimes blind us to the obvious, it is always advantageous to be a market follower rather than a leader. After all, though no one bats an eye when all the coffee shops in town update their dusty drinks menus to add the half-caff chocolate chip frap, were you responsible for running Starbucks itself, the pressure to innovate would fall squarely upon your shoulders.
On the other hand, by paying close attention to the leaders in your own industry, you can trail the path that's already been blazed and avoid potential disasters. Or, to put this slightly more bluntly, if they're making more money than you, then they've probably got something to teach you.
Yet in this competitive age, what would then be the best way to learn?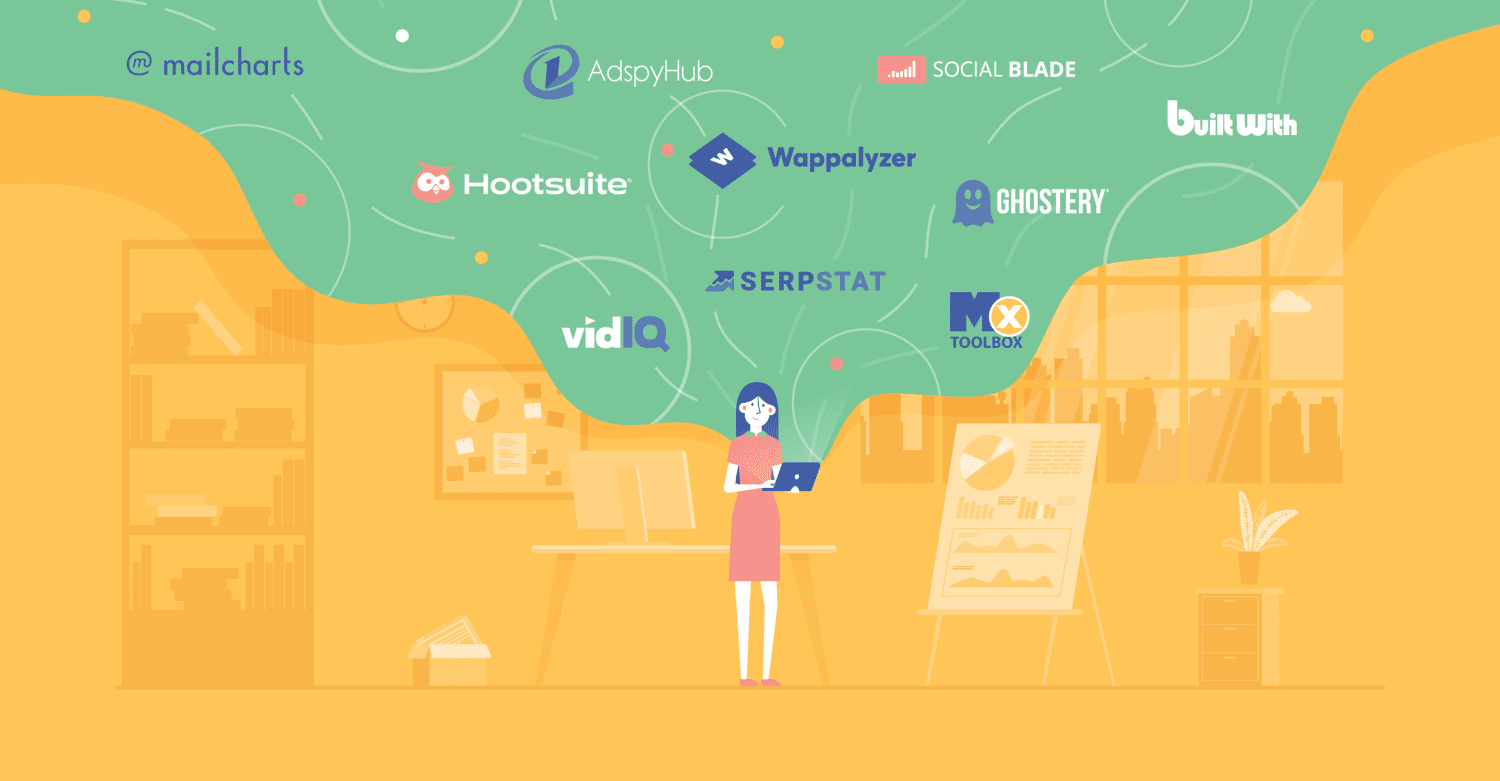 Analyse websites!
Simple though it may seem, Software Planet Group believe that the best way to stay on par with the competition is to analyse your opponents' websites. So with this in mind, today, we would like to highlight some incredible competitor analysis tools that will help you achieve just that.
Tools to uncover winning technologies
Thanks to the cross-platform Wappalyzer extension, you can identify all the key technologies that were used on your competitor's web page. This, of course, is a great way to plan your own website, as Wappalyzer provides users with an extensive list of technologies, some of which you may have never heard of. Similarly, Builtwith offers users the same level of functionality and more, as it provides reports, advanced filtering, list analysis and fully exportable metadata. 
The ad blocker Ghostery also comes with some exceedingly convenient features, as it allows users to discover which trackers are being employed by their competitors. This is useful, for instance, because trackers enable businesses to deliver tailored ads, connect to social media accounts, provide customers with comment sections, among other benefits.
Tools to reshape your marketing strategy
If you're thinking about launching your own marketing campaign, with the help of Serpstat, you are able to uncover how your competitors are advertising. In this regard, Adspyhub is also an incredible option, as it brings together a wide selection of ads that can serve as inspiration for your fledgling marketing efforts.
Tools to improve your social media standing
And who can forget about social media? For those with a presence on Instagram, Hootsuite enables users to monitor and analyze your competitors' social media activities, track mentions, and compare engagement metrics
The vidIQ extension is also beneficial, as it allows you to discover what is and isn't working on your company's YouTube channel. Essentially, the tool aims to reveal the metrics that matter the most and include invaluable data on how you stack up against the competition.
Furthermore, Sociableblade tracks a plethora of statistics on Twitter, YouTube, Instagram and Twitch, and allows businesses to gain a deeper understanding of their rivals' growth and trends, including data on monetisation.
Tools to transform your email communications
Finally, but just as importantly, Mailcharts enables companies to develop and optimise their cold email strategies by tracking the competition and finding inspiration in their content and design. In similar fashion, thanks to Mxtoolbox, you can check if your competitors have been spamming their customers and find out if the approach is really worth it in the end. And speaking of which, if you would like to try out this method in particular, make sure that you aren't emailing from your company's own domain, as this will likely land you on the naughty list as well.
Own your chocolate frap!
Above all, the key takeaway here is that scoping out the competition is crucial not just to do what others are already doing better, but also to establish an irreplaceable sense of direction. 
Unfortunately, however, many companies today are completely lost in their endeavours and in all honesty, lack awareness of where they are or where they're going. This is why SPG strongly believe that the path set out by leaders is an essential one to follow. 
By using the competitor analysis tools outlined in this article, you can discover your rightful path, and yes, as a welcome result, be proud of the products you have!