Although it may be common knowledge that behind every great product is a well-oiled machine of talented people, what is not immediately understood is how to successfully put together a winning team. Of course, anyone can shove a crowd of specialists into a room, provide them with an enormous to-do list and demand that everything be completed by a certain date. Unfortunately, however, this in no way guarantees that the project will be finished when expected — or even at all. With this in mind, Software Planet Group would like to explain how we go about assembling successful teams within an Agile environment.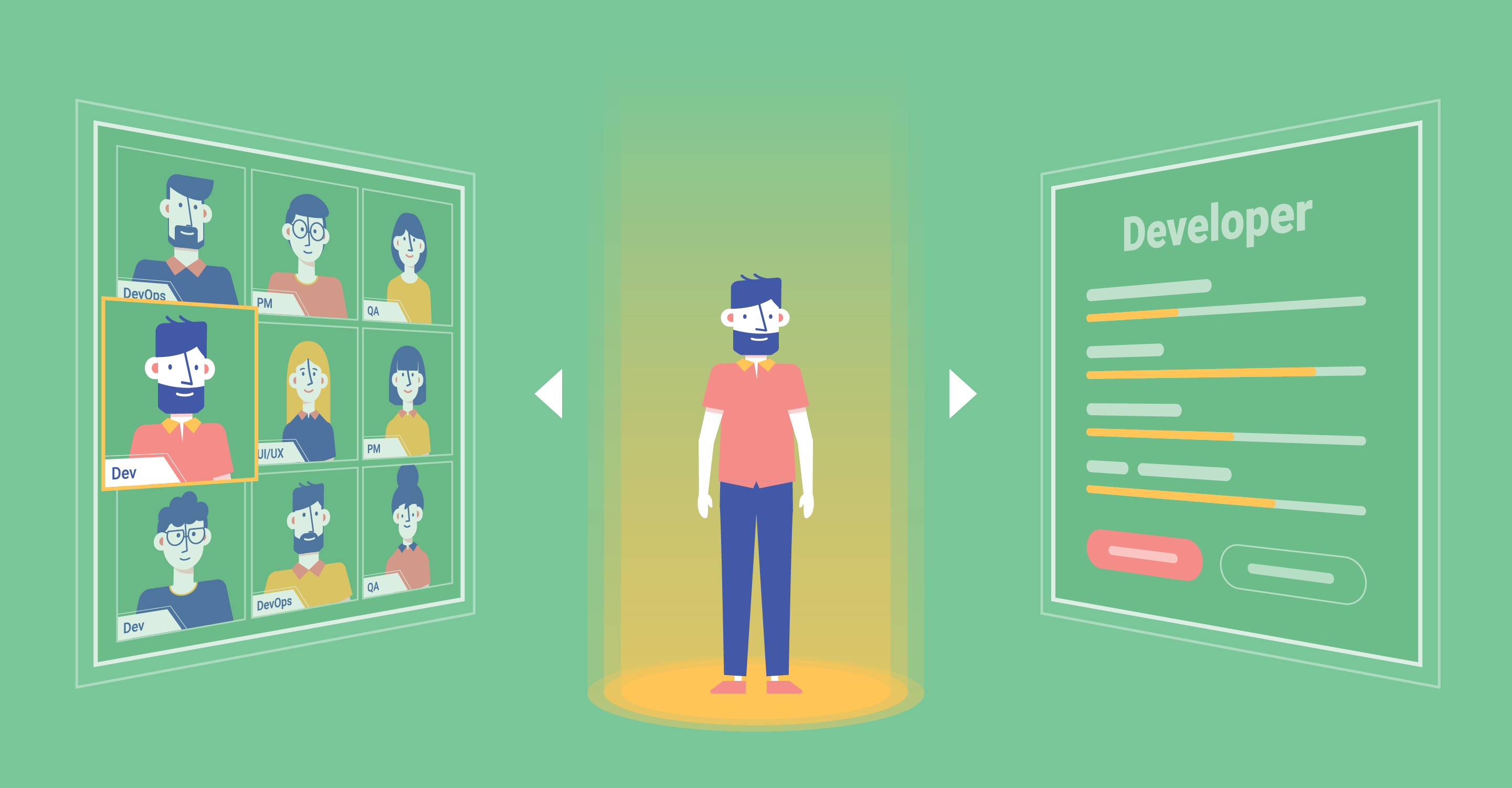 But first, it is important to acknowledge a common stumbling block because there is simply no other way around it: putting together high performing teams will inevitably lead to many challenges. Every project is unique and so is every individual, making each case a new learning experience. This, however, is where an Agile framework is able to help. Instead of treating developers like silos, methodologies like Scrum are all about communication, collaboration and copious amounts of trust.
Consequently, above all else, it is pivotal that teams be made up of highly autonomous and trustworthy individuals. This does not simply mean that designers and developers should take their work seriously. More importantly, it hints at the fact that teams must include individuals who are truly passionate about their work. Mistakes do and will happen, but dependable teams are able to quickly fix what they have broken, take the lesson to heart, adapt and carry on delivering. Without this innate drive to accomplish one's goals, however, external factors of time and pressure can only go so far.
By extension, a team that is truly in love with their job is also happy to work together towards a common goal. This is especially vital within Agile groups, as scrum masters, tech leads, quality engineers and designers are all expected to come together in a cross-functional fashion. For this reason, a possible sign that things are perhaps not going to plan is when people are not engaging with one another. By contrast, when a room is filled with conversation and developers can be seen jotting down ideas in tandem, or even sitting together at the same computer, this signals the existence of a functioning system.
When aiming to achieve such seamless integration, it also helps to focus on the aforesaid topic of the common goal. Every time a software company puts together a new team, they essentially reshape their delivery process. This is why we believe that teams should always work with clearly defined objectives. At Software Planet Group, for instance, after painstakingly establishing our goals, we proceed to assemble our teams according to the needs of a project. After all, only a correct mixing and matching of appropriate talent is able to produce the intended results.
And finally, concerning results, every team should be able to determine their own measure of success. When companies are still transitioning to Agile, simply making it through a sprint without any serious disruptions could already be considered a major win. More mature companies, on the other hand, might see nothing short of a textbook burn down chart as a victory. It is therefore always best to resist the urge to judge a team's progress by someone else's measuring stick. This will lead to happier teams and more satisfied customers.
While all Agile companies have common values, no single formula exists to create the perfect team. Still, when these broad but powerful factors are taken into account, the methodology is able to ingeniously lubricate the machine that is being put in place. As a result, companies like Software Planet Group are able to deliver products with higher quality, real value and at a much faster pace.