Venturing into your very first web project can often be a daunting enterprise. After all, while globalisation has undoubtedly brought a plethora of options to the table, it has also greatly increased the time to decide on a reliable provider. So how to find a web development company in 2022?
Well, before anything else, it is helpful to determine what exactly you are hoping to achieve.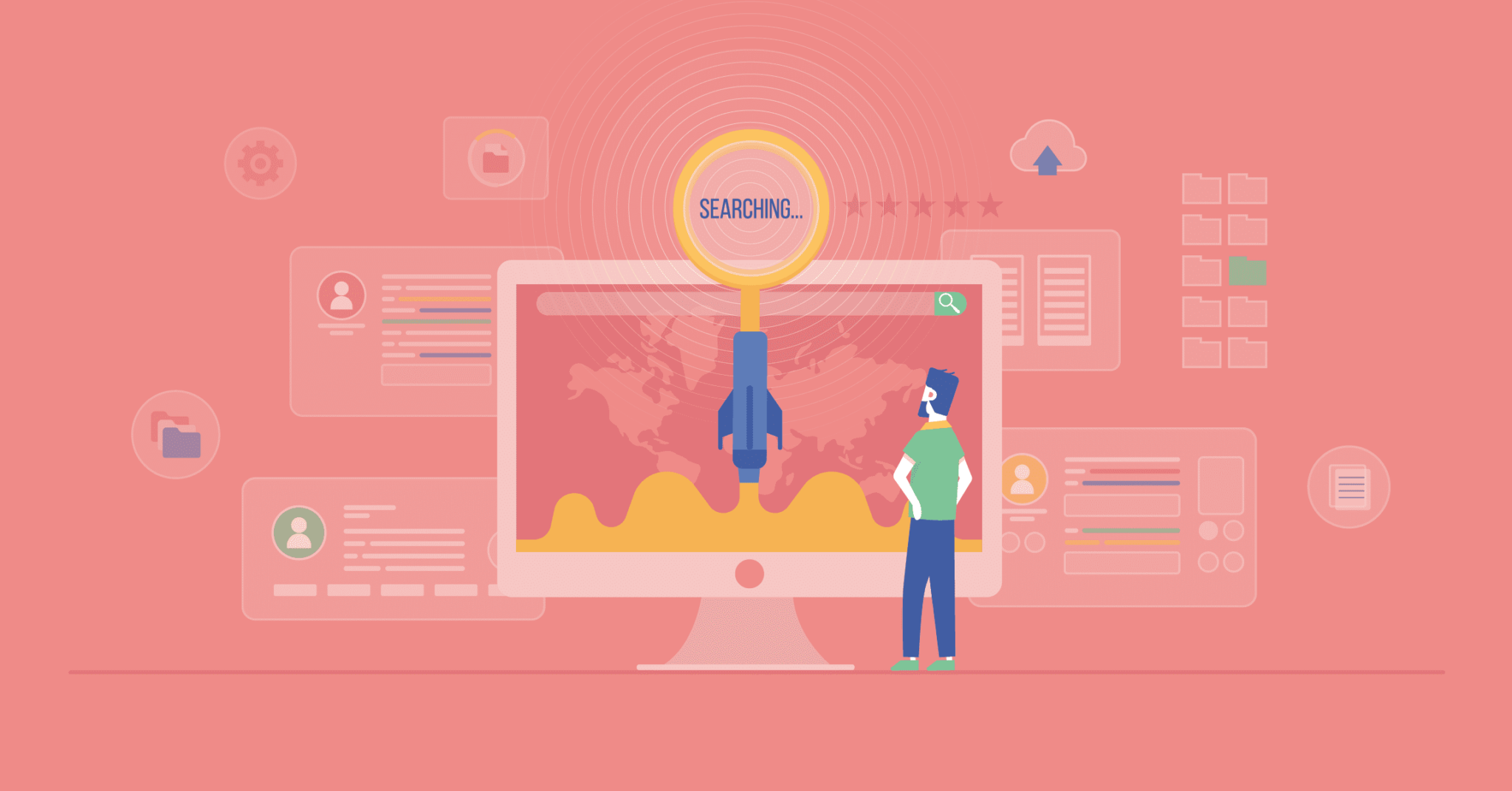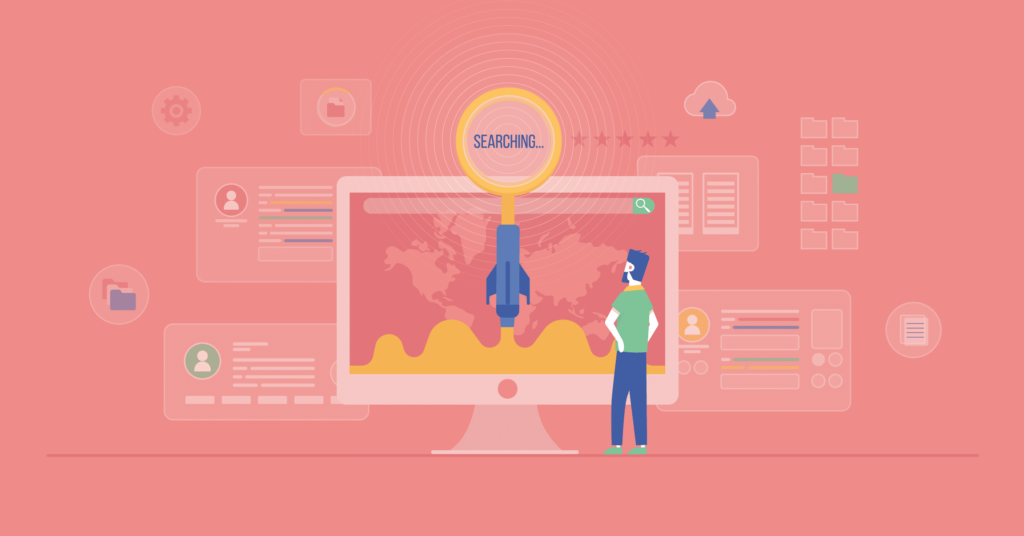 Are You Compatible With the Web Development Firm?
When pondering how to find a web development company, it is important to understand that you are essentially taking on board a technology partner. This may be for a short-term or a long-term relationship, but independent of the type of longevity you desire, choosing a company with conflicting values might turn out to be an expensive mistake.
So make sure you get to know who you are hiring for this business relationship by asking yourself the following questions: 
1. How do they position themselves?
Pay attention to linguistic cues by observing the kinds of words that your potential providers utilise in their communication channels. Do they pitch themselves as "seasoned developers," a "one-stop shop," and a "reliable technology partner" or do they instead value "speed of delivery," a "no-frills process" and "little to no customer involvement"? Which one of these would you actually prefer?
2. What do they say is their number one priority?
This one should be considerably easier to determine. If the success of your company or project is not explicitly listed as one of their top priorities, then that should definitely ring some alarm bells and you might want to look for another web development provider.
3. How accessible are they?
In your initial communication with the supplier, how long did it take them to respond to your messages? This will likely provide some fantastic clues into the company's overall availability. You should also pay close attention to the different mediums they use to interact with their clients — in general, extensive use of applications such as Skype and Zoom will be preferable to a string of emails, phone calls and potentially even face-to-face meetings.
4. Do they work remotely or as a co-located team? Does this matter in 2021?
Although colocation is certainly useful and may actually be desirable to your organisation, not only has the COVID-19 pandemic extolled the virtues of a distributed business model, but so long as the company is flexible enough to accommodate continuous communication, then this will likely no longer be an issue.
Finally, remember that while trustworthiness and credibility are undeniably important traits, it is also definitely a bonus if you like them!
How Much Do They Cost?
On the question of how to find a web development company, your website design and development cost should also play an important role in the decision making process. So on that note — though the average price to create a web app may vary widely — companies with development centres in Eastern Europe, Central America and South East Asia will typically be more cost-effective than firms and freelancers in the USA, UK, and other parts of continental Europe. Of course, if you are looking for some niche expertise, you'd be forgiven for only looking locally. Just bear in mind that at this point in time, offshore companies are showing increasing versatility.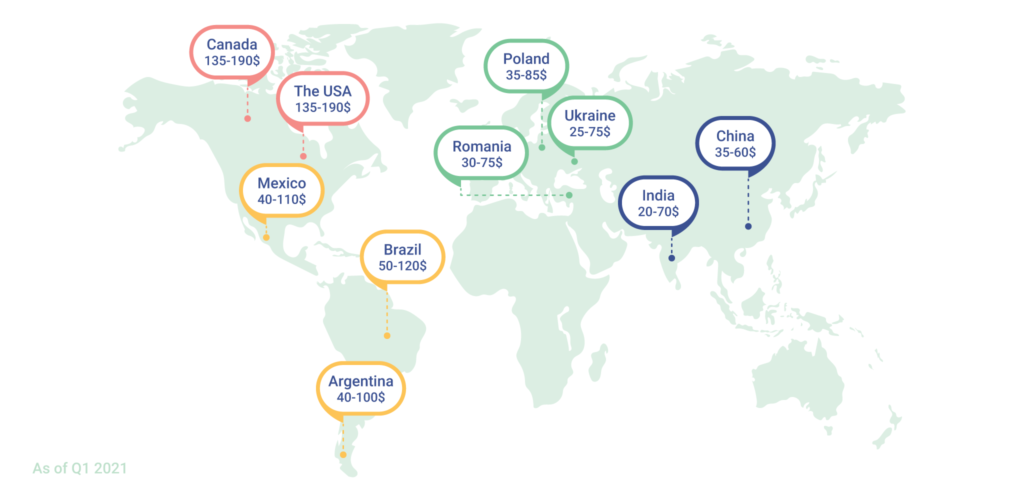 What Time Zone Are They In?
But don't fall into the trap of only focusing on your wallet either. After all, particularly when dealing with offshore providers, another precious commodity — time — will potentially be equally important for your company. In broad terms, the less time you plan to spend interacting with your supplier throughout the day, the larger time zone difference you can afford to acquiesce. On the other hand, if it's important for your in-house team members to remain actively involved throughout development (be it in meetings, discussions or task execution), then it's probably a better option to go for neighbouring time zones instead, as they'll enable greater business hour overlap.
What Technologies Do They Work With?
Choosing the right tech stack — or working with a partner who can get this right — can also make a big impact on your web project. This happens because different technologies for web application development are better suited for different solutions. 
To give you just a little bit more insight into what this entails, however, there are many sides to the technology stack of web applications: 
The

client-side

or

frontend

(which uses technologies such as JavaScript, Angular, Vue, jQuery, and React.js);

The

server-side

or

backend

(with Ruby on Rails, Python, Scala, PHP, Django, Flask and others);

The

data layer

(containing data such as transaction information, behavioural data and application usage); 

The transport or communication layer (which collects message segments from your applications before transmitting them back to the network).
In general, not only should your tech stack depend entirely on your project's requirements, but the best web development companies should be able to discern this with ease. Moreover, top companies for web developers will often employ full-stack engineers, as they will usually lead to lower risks, faster delivery, as well as easier and more efficient management.
In any case, however, by pondering the questions below, you can determine if you are making the right decision for your business:
How much will it cost to support these new web technologies? 
Are they compatible with what we currently have? 
If we have to scale up and increase the size of our team, will our would-be partner be able to deliver?
How Often Would You Like to See Results?
There are many different development methodologies and processes — each translating into different forms of foreseeable results. For this reason, it is important to be aware of what to expect from your potential providers.
Broadly speaking, when it comes to their approach to development, your prospective software provider should fall into one of three categories below:
Agile

Waterfall

A combination of the above
While Agile will likely demand more of your time and involvement than the heavily phased Waterfall model, companies making use of Agile report much greater customer satisfaction, as its iterative development format enables seeing results with every Sprint. On that note, Sprint (or iteration) lengths can range from a couple of weeks to a full month, and they allow companies to adapt to changes by following the practice of continuous improvement.
Nonetheless, it is important to also point out that there are other emerging processes — including Shape Up from Basecamp — that are neither Agile nor Waterfall in nature, yet have a number of exciting qualities that could prove to be an industry game changer.
What Do Their Clients Say?
Finally, arguably the best way to find out more about any software development company is to read reviews from their previous clients. In order to do this, have a look at websites such as Clutch, as they specialise in gathering feedback from IT customers around the globe. These reviews will not only provide you with invaluable insight regarding your future IT company, but you can also check if your prospective provider has received awards or recognition from peers.
When starting a business or developing a brand new web app in 2022, a reliable technology partner remains a matter of utmost priority. After all, failing to hire the right team for your project means your application might never leave the ground.
Who Are the Best Web Developers for Your Project in 2022?
Want to know how to find a web development company in 2022? Well what do you value in a software provider? Get in touch with SPG today to see how many of your boxes we tick!
Contact Us