Who says software providers don't have to worry about automation too? At Software Planet, we have often felt the need to turn our skills towards our own company to overcome any technical challenges and make our lives just a little bit easier. After all, how can we claim to stand for digital transformation if we ourselves are unwilling to evolve?
So read on to discover all about the exciting new ways in which automation technology is sweeping over our company — and make sure you're taking notes, 'cause this is gonna be good: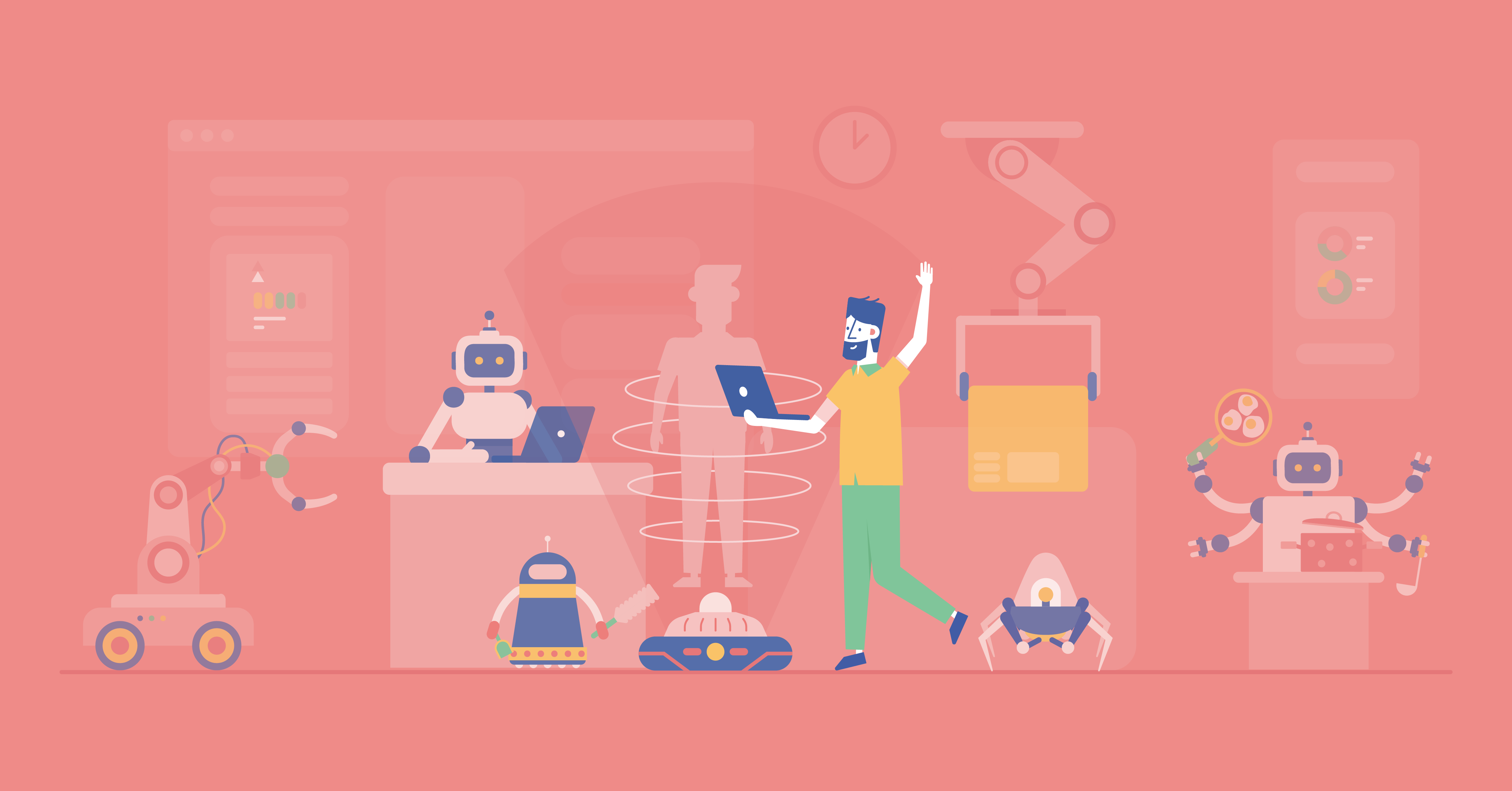 Portal
From the very start, we aim to automate wherever we can. This allows us to spend less time performing daily routine tasks and by contrast devote ourselves to solving complex business problems. Our CRM-based Portal solution, for instance, allows us to automate key business processes within SPG, including recruitment, onboarding and holiday and absence management. In addition to supporting multiple roles and workflows, Portal will also generate detailed reports and is fully integrated with our company's many systems.
HR Grades
Instead of relying on expensive HR consultants to inspect and dissect employee performance, HR Grades is an excellent solution to take these matters into our own trusted hands. The program allows us to set up a highly sophisticated competency matrix that can track skills and achievements, share expectations and provide our users with regular appraisals. In addition, HR Grades also comes with invaluable tools that facilitate the planning of paths for career development.
Portfolio Manager
As our employees' careers advance, Portfolio Manager is yet another tool that enables us to track their dedicated progress — with a notable focus, however, on showcasing their body of work. Thus, we can log our developers' projects, skills and all the technologies they have worked with to date in addition to registering other vital project data (tech stacks, descriptions, team members, roles, etc.). This information may then be used to automatically generate CVs or other portfolio documents.
Kiosk
But of course, life is short, so who can blame us for wanting to have some fun? Last year, our interns developed Kiosk, a service which essentially turns our smartphones into fully-functioning vending machines. In this way, we are able to conveniently sell snacks and other items within the office and even scan food barcodes to perform painless inventory checks. This, to boot, is also paired with extensive reporting.
Vault13
Speaking of inventory checks, our Vault13 project is a web-based asset management system for medium-sized businesses. The solution allows companies — including our own — to stay informed regarding the location of their various IT items, lifecycle and warranty data. Making use of QR code technology, Vault13 tracks all changes to individual assets including relocation or re-assignment, and provides a unique dashboard with detailed summary information. It also supports scheduling and the logging of service and maintenance activities.
Accounting Toolbox
And finally, as the name suggests, Accounting Toolbox is the perfect companion to our accounting department. Using information from XLS/CSV and Google Spreadsheet files, it provides an automated payroll management system for small to mid-sized companies.
Practise what you preach
While it would certainly be easy to adopt a mentality of "do as we say, but not as we do," at SPG, we recognise the value of automating business processes and take this responsibility extremely seriously.
Because we walk the talk, you can rest in the knowledge that your business will be safe with us, as we guide you down the path of freedom through automation.