Monday, March 21. The Latest News in Ukraine Today:
As the battle for Ukraine continues, Russia is still refusing to allow humanitarian aid into Mariupol or even establish humanitarian corridors in the city. Instead, on Sunday, March 19, they demanded that Ukraine surrender Mariupol in its entirety and that city defenders lay down their arms, a proposal swiftly rejected by Ukrainian authorities.
According to Deputy Prime Minister of Ukraine Iryna Vereshchuk, Russia has started kidnapping people in Mariupol and displacing them to Russian territories. In one such event, shared by Vereshchuk, as soon as Ukraine requested a corridor to evacuate children from a local orphanage, Russian forces forcibly took them to their own country. Ukraine's Ministry of Foreign Affairs have also reported that at least

2,389 children have been illegally deported

.
On Sunday evening, a Leroy Merlin shop in Kyiv was heavily damaged by a Russian air attack. At least one company employee has died. The French home improvement retailer is among

a list of obstinate companies

which are refusing to cut ties with Moscow. The full list of companies both leaving and remaining in the Russian market was recently put together by students at Yale University.
Bloomberg reports that since the start of the war in Ukraine, companies around the world have put at least

$25 billion

worth of fund-raising deals on hold. U.S. companies alone account for nearly half of all deal cancellations.
Russian economists are gleefully boasting that the turmoil inflicted by western sanctions will not last longer than 6–9 months and are advising citizens to consolidate and keep working. They claim Europeans will be unable to cope with the boycott of Russian energy resources, because the more EU countries attempt to reduce their dependence on Russia, the greater the damage they inflict on their own economies, as global energy prices continue to soar. Recent forecasts by the

Bank of America

and

Barclays

have been cited to support these claims.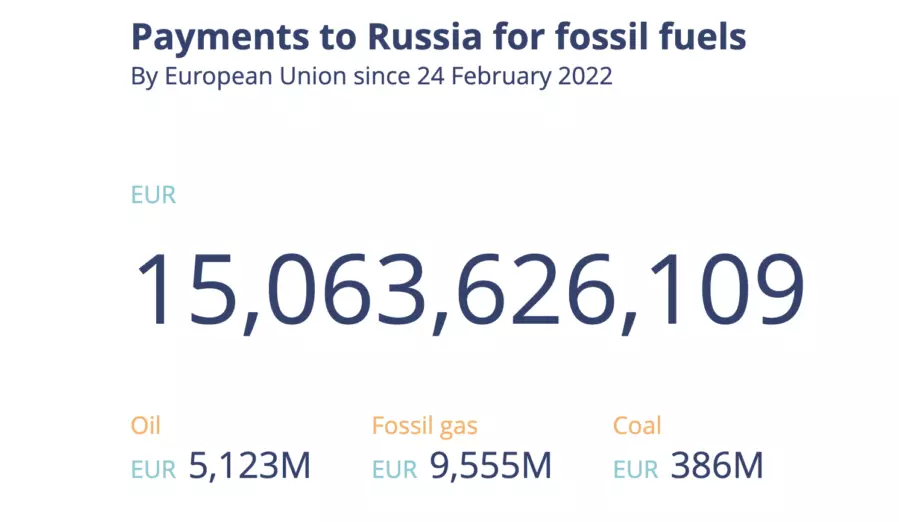 Russian troops in Ukraine

have opened fire

at peaceful demonstrators at a pro-Ukraine protest in Kherson. No deaths have been reported thus far, though some have been badly wounded:
And finally, a court in Moscow has labelled Facebook and Instagram as "extremist" in a major new crackdown on western media. Both platforms have been consequently banned.
Why is Russia attacking Ukraine?

Putin claims that this "special operation" was needed to protect Ukraine's Russian-speaking population. But what language do people speak in Ukraine anyway? In actuality, while Russian is spoken by approximately a third of the Ukrainian people, it is Ukrainian that firmly prevails with ⅔ of the country being native speakers. Furthermore, since these latest attacks, many Russian speakers have switched exclusively to Ukrainian.

 

Stay tuned for more of the latest Ukraine news!