In the aftermath of the Covid-19 pandemic, changes in the customer value chain that might have normally taken half a decade to complete have taken place in as little as just five months. As a result, many businesses are now having to play catch-up. Luckily, by relying on an experienced software outsourcing provider, companies are empowered to make the most of the current opportunities and truly capitalise on the rising digital demand. So what technologies should you turn to when outsourcing retail digital transformation and what challenges might you encounter along the way?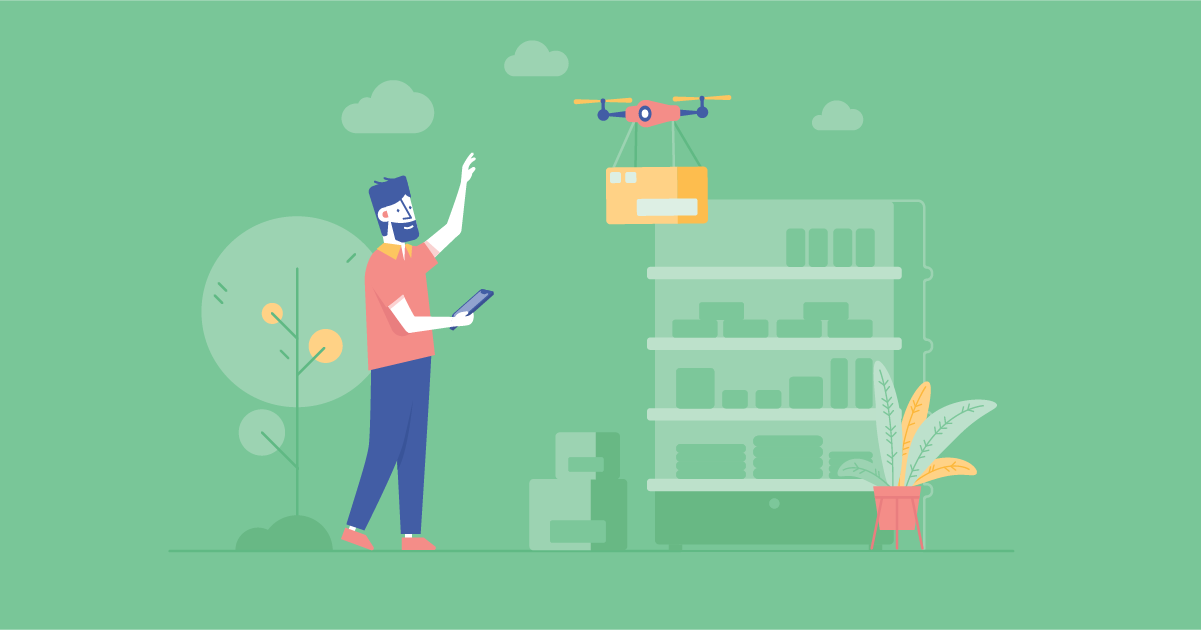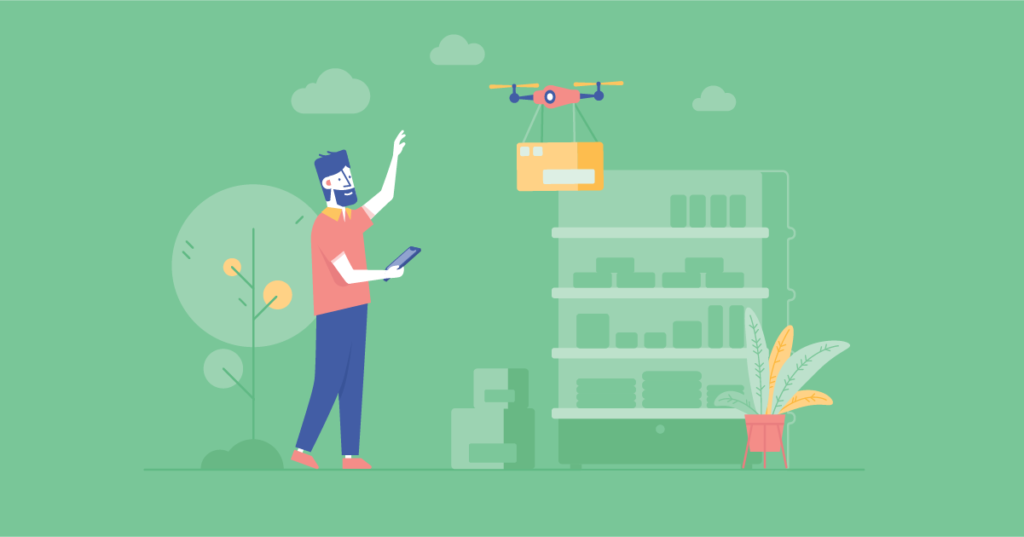 Why Outsource Retail Digital Transformation
Before anything else, however, let's go over some of the main reasons why retail companies are increasingly tending towards outsourcing for all their digital transformation needs:
1. Improved agility
Keeping up with the latest trends is undeniably often a challenge, but outsourcing can save your company a lot of the hassle. After all, by entrusting your project to experienced developers that have been digitalising the industry for years, you have the advantage of working with analysts who will be actively monitoring the market.
2. Reduced costs
Consistently, cost reduction has been ranked as one of the key drivers of IT outsourcing within organisations — and there are certainly good reasons for that. Hiring developers from Eastern Europe, for instance, may be up to 7 times cheaper than seeking software vendors in the USA.
3. Timesaving
Because outsourcing relieves retailers of a variety of non-essential competencies, it can also provide much-needed additional time to fully focus on your company's core priorities. This often makes for an ideal arrangement, as in-house resources are better distributed while external developers can take care of the rest.
4. Improved IT efficiency
Though omnichannel supply chain operations — including buying and merchandising, allocation and replenishment, product information management, fulfilment and delivery — are more important than they've ever been before, many in-house teams are not fit for purpose. Yet by outsourcing digital transformation projects, you can benefit from scalable IT processes that are impervious to growing customer demand.
Digital Transformation in the Retail Sector
Now, onto the meat of the matter. First and foremost, it is important to understand that digital transformation in the retail sector does not begin and end with a piece of functionality. Instead, companies have to make extensive changes to their supply chains, operations, inventories and customer relationship management processes. Thankfully, however, with the right tools and expertise, this is actually perfectly possible. 
RFID & the Internet of Things (IoT)
Radio-frequency identification (RFID) is a widely used tracking technology that utilises small chips or tags to transmit a radio signal to remote scanners. This enables retailers to more accurately predict and analyse consumer behaviour, optimise in-store experiences, increase sales and boost return on investment. More importantly, however, companies may benefit from a number of exciting use cases:
1. Smart shelves
Paired with weight and proximity sensors, RFID enables retailers to keep a close watch on out-of-stock items. These "smart shelves" can then be taken a step further by employing 3D cameras and computer vision to analyse the customer's facial expressions and give consumers what they truly need.
2. Invisible checkouts
Most shoppers don't appreciate spending time at the till at all. This is why, like self-service checkouts before them, automated checkouts are poised to take over the retail world. This was recently championed by Amazon with their much-publicised Amazon Go convenience stores. By making use of cutting-edge technologies including deep learning and sensor fusion, we can achieve similar results with a bespoke RFID system.
3. Theft prevention and inventory management
RFID tags may also be adopted to bolster the security of one's stock and stores. By positioning tag readers at shop exits (and other points of higher risk of theft), RFID systems can trigger alarms and protect businesses' hard-earned cash. Similarly, when used in inventory management, the technology provides a number of advantages over conventional systems:
RFID tags can be read at a distance of up to 8 metres

Tags may be given unique identification numbers, so individual products can easily be tracked

Various tags may be read at once, allowing pallet-loads to be checked simultaneously

Certain tags may also be overwritten, so the information is always kept up to date
Machine Learning & Artificial Intelligence
Machine Learning, the science of teaching computers how to think and behave like humans, is already responsible for a number of exciting innovations, and the retail sector is undeniably no exception. By embracing smart retail and AI-powered web and mobile applications, companies can bring together both the physical and digital experiences to improve customer engagement and breathe new life into their brick-and-mortar stores.
Customer service 
Beyond tailoring customer service based on shopping habits and past user behaviour, intelligent chatbots may now be programmed to more accurately represent one's brand. By automatically responding to user queries, they can act as a valuable middleman that helps customers resolve their issues — and sells and upsells products as well.
Store optimisation 
Machine learning may also be utilised to find trends to help poorly performing outlets. For instance, instead of relying on merchants themselves, companies can turn to developers, data scientists and analysts to review internal purchasing data and external social media content and align products with the local demand.
Augmented, Virtual & Mixed Reality
VR headset solutions
While the potential for virtual and mixed reality in online retailing is somewhat obvious — as they enable companies to create immersive and engaging experiences — because VR is still seen as a relatively mysterious technology, it can also be used to transform the in-store experience. In fact, having a VR installation in the shop has the potential to greatly increase footfall by drawing attention to specific products and creating buzz around selected parts of the store.
AR mobile apps
A great alternative to VR solutions is augmented reality (AR) applications. These have recently gained plenty of traction with virtual try-it-before-you-buy-it experiences. After all, equipped with AR solutions, customers are able to virtually try on new clothing items, and preview furniture and luxury accessories from the comfort of their own homes. As a result, perhaps unsurprisingly, AR is quickly cementing itself as a must-have technology for retailers.
Bespoke e-commerce solutions
Predict future trends
Finally, with the help of bespoke CRMs, e-commerce solutions and centralised ERP data, companies are able to capitalise on the latest trends by adjusting inventories in line with the changing demand. This leads to both more sales and fewer losses. 
Other Trends in Retail Transformation
Speaking of predicting the future, there are a series of important developments pointing towards significant changes in the retail industry.
Digital commerce
Digital commerce — the buying and selling of goods and services via digital channels like the internet and mobile networks — is becoming increasingly more prevalent. After all, more and more, businesses are leveraging software technologies to not only effectively track conversions, but deliver a more unified shopping experience at all points along the buyer's journey. According to Gartner, for instance, in the UK alone, between February and May 2020, online retail sales soared by as much as they had in the previous 10 years. Consequently, there is massive potential for software solutions in areas including data analytics, pricing, promotion, customer acquisition and personalisation.
Increased personalisation
On that note, personalisation requires a paragraph of its own, as implementing personalised experiences — whether on-site or in one's marketing efforts — has been shown to have a striking effect on profits. In fact, one study found that retailers employing advanced personalisation techniques saw a 25 percent uplift in revenue. This may be achieved with the help of Big Data and AI technologies, and is nothing short of essential to keeping customers engaged with your brand. Some examples of this concept at work include personalised product recommendations, loyalty schemes and data visualisation.
Green retail and the march towards sustainability
Whether serving customers offline or online, retailers are increasingly stepping up their efforts to make their practices more environmentally friendly. This is not only being motivated by company values or even necessity, but also by the ever-growing consumer demand. According to a recent report by Forrester, for instance, up to 41 percent of American shoppers are actively seeking more sustainable companies. Beyond the obvious reductions in plastic packaging and carbon emissions, in the software realm, a great way to minimise unnecessary waste is to reduce paper usage by identifying the tasks and processes that are still reliant on pen and paper. Lidl, for example, have recently paired their loyalty app with digital receipts. Yet some other eco-friendly software solutions include digital employee handbooks and inventory management applications.
Faster delivery
Due in no small part to Amazon Prime's one-day delivery offering, expectations regarding shipping times have taken a sharp turn to the unforgiving. So much so, in fact, that according to a recent survey, after a negative delivery experience, 83 percent of US consumers are less likely to return to the retailer. So whether seeking to emulate Amazon's drone technology and deliver orders in just 30 minutes or less, or simply streamline your supply chain management and other internal logistics processes, software development may be employed to bring your products to the customer faster. 
Social commerce
Lastly, social commerce is also undoubtedly on the rise, as retailers have started integrating with marketing platforms and social media sites to deliver a more convenient and accessible shopping experience. In this way, aided by strong communities and powerful influencers, retailers can gain access to a massive pool of potential buyers who are already active on a single platform and do not have to be directed elsewhere. With the help of outsourcing companies, this may also be accomplished with ease.
The Challenges of Digital Transformation in Retail 
Nevertheless, especially when working with an outsourcing provider, it is pivotal to understand that your transformation efforts must be met with a strong foundation. So with this in mind, no matter what your company's primary focus is, you should evaluate the chosen expertise, return on investment and risks associated with every project. 
More importantly, however, keep an eye out for the potential pitfalls below:
1. Cultural changes
Digital transformation will unavoidably result in massive changes. For some, these changes will come easily, while others will seriously struggle to accept them and adapt. Yet when software providers and internal stakeholders are not entirely on the same page, there is a breeding ground for resentment and division — which could derail your transformation efforts entirely. So make sure that you agree on a plan of action and work together throughout the initiative. 
2. Lack of expertise
Decide early on what can be done in-house and where outside help may potentially be needed. However, bear in mind that expertise may be lacking both internally and externally, so when selecting a software provider, look closer by asking pertinent questions. 
3. Investment challenges
Every retailer will have a budget and some will naturally be more substantial than others. Yet when faced with tight monetary constraints, there may be pushback from both stakeholders and leadership. Thankfully, however, this is where outsourcing will often shine brightest, as it allows companies to choose the lowest prices around the globe. 
Digitalise Your Business With SPG
The success of your retail business depends entirely on your ability and willingness to both embrace change and respond to the market. With decades of experience in the retail industry, working in operations, customer relationship management, business analytics and big data analysis, Software Planet Group have completed a number of digital transformation projects. Regardless of the challenges that you may face along your digital transformation journey, our experts can make your goals a reality.