Retargify
An ad automation solution for digital marketing specialists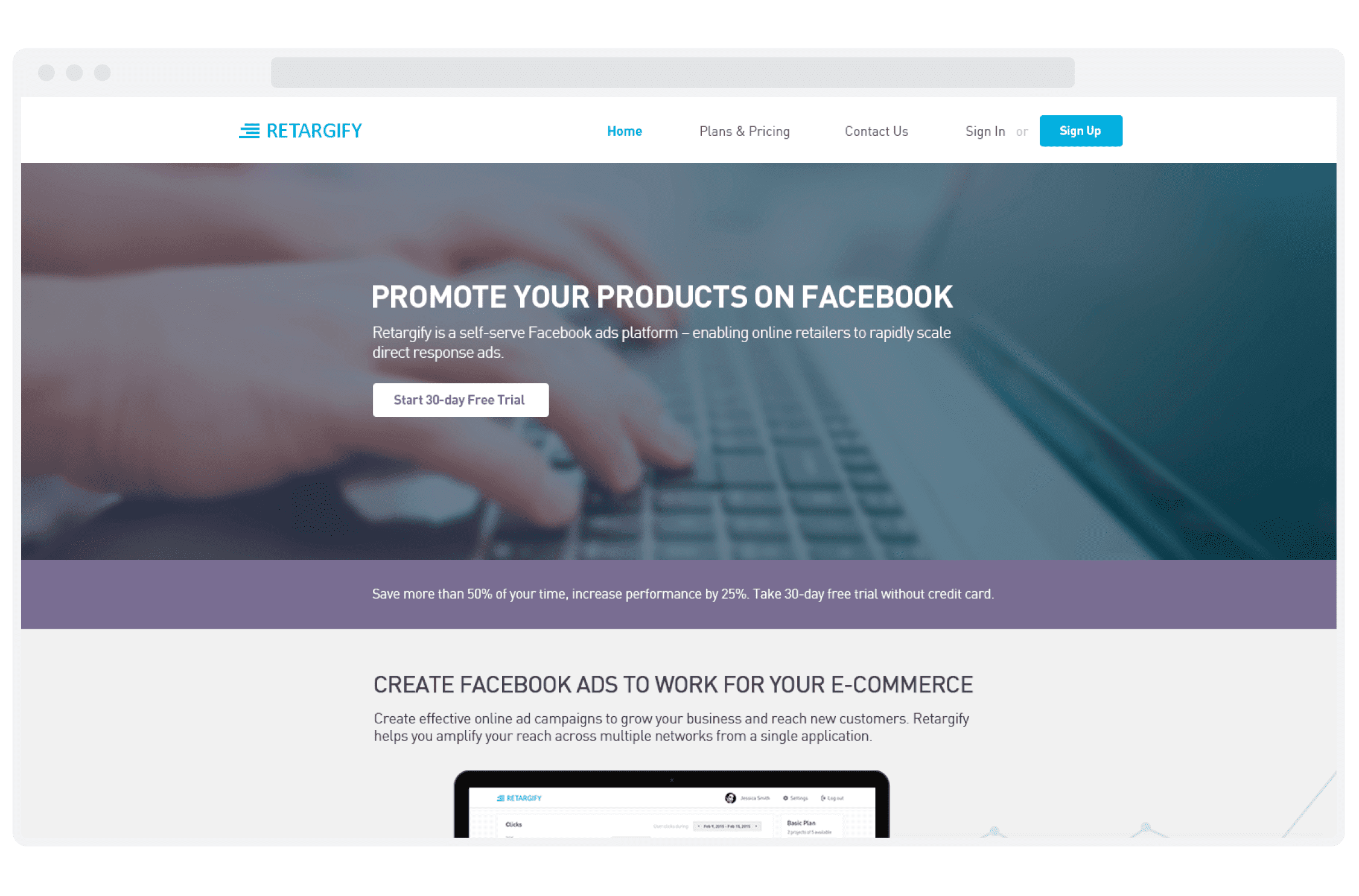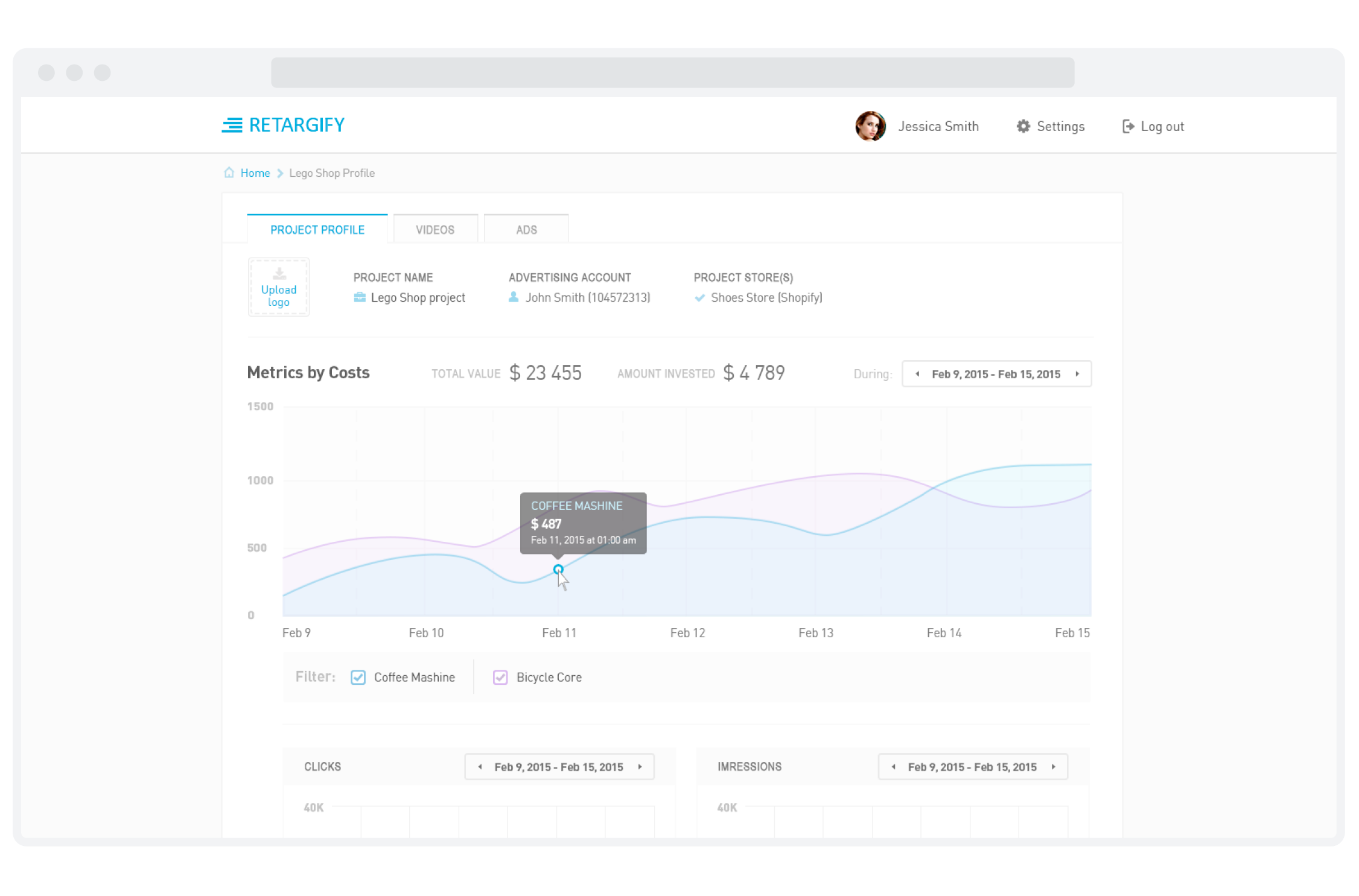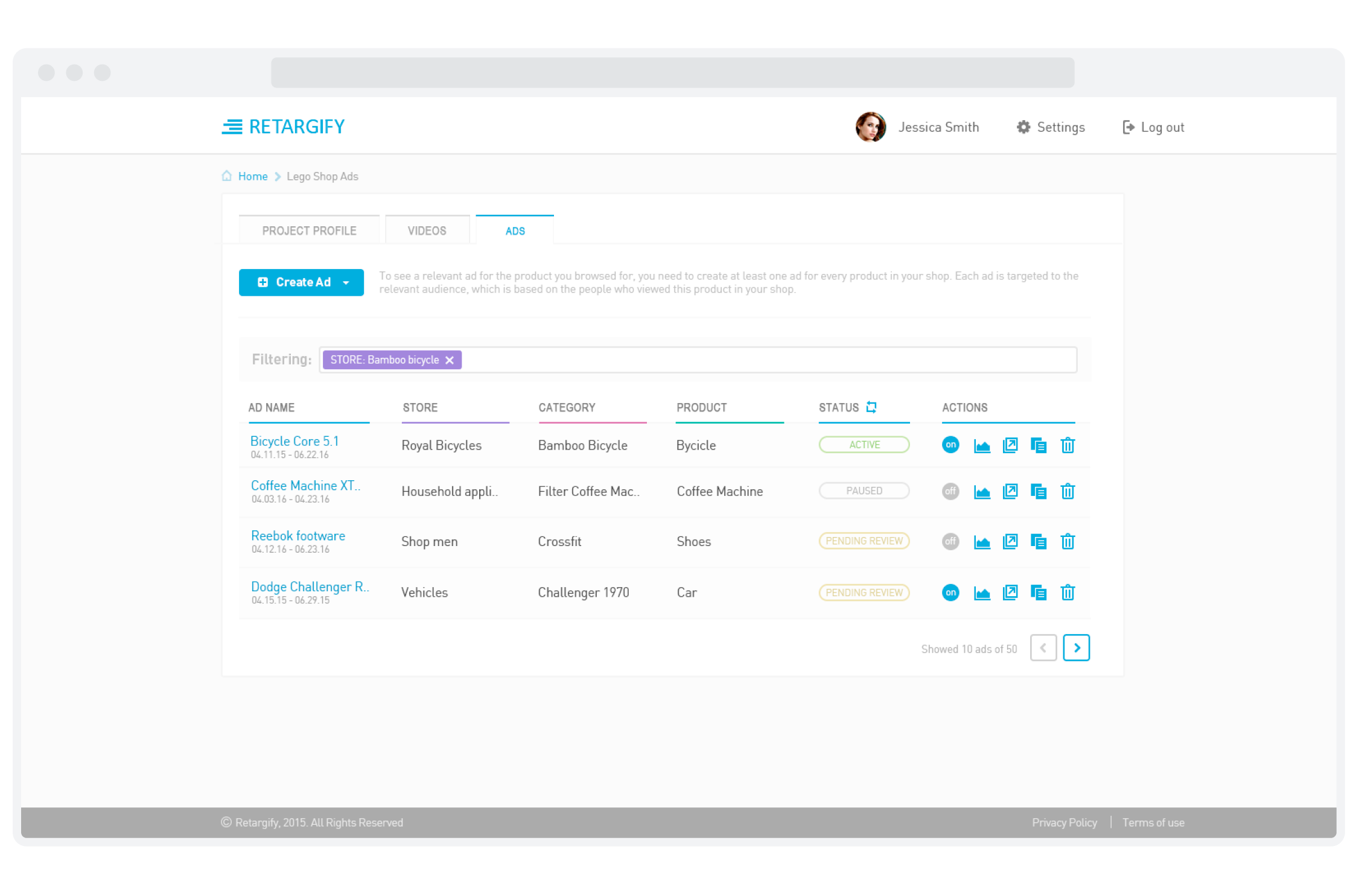 Digital Marketing Automation
Retargify is a web application for automating marketing efforts on Facebook.
The solution makes use of the Facebook Ads API to gain OAuth access to the user's account, which allows them to upload videos, obtain targeting information, and launch and manage ad campaigns with ease. Effectively, this enables creating short, animated adverts which may then be exported to Facebook and finally posted on the target users' feed.
If, for instance, a business owner wanted to advertise their company's mug collection, they could create a 10-second video showing their products in rapid-fire succession.
Using technologies including Heroku, Node.js, and Protractor, Software Planet Group built Retargify from the ground up. In addition to developing both the client side and server side aspects of the project, we designed and developed an adaptive interface which worked the same irrespective of platform.